About Us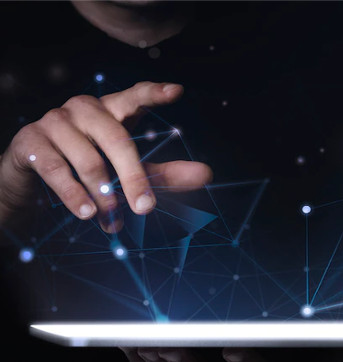 Brief About Company
Webel Technology Ltd, a Govt. of West Bengal Undertaking under the administrative control of Department of Personnel & Administrative Reforms, Govt. of West Bengal is an ISO 9001:2015, ISO/IEC 27001T:2013 and CMMI Level 5 certified e-Governance Solutions Provider and engaged in the Digital Transformation Journey of the State Government.WTL is the State Nodal Agency & State Implementing Agency for implementation of all e-Governance related activities in the State. SWAN & SDC infrastructure of the State Government are spearheaded and managed by WTL under the aegis of Information Technology & Electronics Department, Govt. of West Bengal.
WTL is a wholly-owned Government Company incorporated in April 2001 and has been profitable since inception. Since the last nine years, WTL has shown a stupendous growth and is one of the fastest growing Government Undertakings. WTL is a self-sustained company offering wide ranging of services including implementation of IT and Infrastructure Projects, Software Delivery Services, IT Consultancy Services, Information Security Assurance Services & Procurement of Infrastructure for Departments. Besides offering holistic and comprehensive IT Solutions & Services WTL is also focuses on venturing with Technology Partners including Start-ups with the objective of introducing new and innovative technologies to be used by the Government to improve Efficiency, Transparency and Cost Effectiveness.
WTL has partnered / partnering the State Government in all its major e-Governance initiatives like creation of WB State Data Centre, WB State Wide Area Network, MPLS-VPN connectivity up to Block levels, Integrated Financial Management System, e-Recruitment initiatives , e-Reservation for various State Transport Corporations, e-Registration of Land Deeds, e-Governance initiatives of the Directorate of Commercial Taxes ( e-Registration, e-Amendment, e-Payment, e-Return, e-Refund, e-Appeal, e-Forms, e-STDS & DMS), Digitization of all legacy Land records and Modernization of Record Rooms up to Block level and implementation of Incident Response System along with setting up of State-of-the-art Emergency Operation Centre for the Department of Disaster Management etc.
WTL has also partnered the Excise Directorate, Treasuries and Pay & Accounts, Home, Labour, Sericulture, Agriculture, Forest, Food & Supplies, Consumer Affairs in their IT & ITES initiatives.
West Bengal gearing-up for e-Governance- The key objective of e-Governance is to enable West Bengal to transform into a knowledge-driven welfare society with extensive use of IT and ITeS in Governance and in the daily lives of the people of the State.
The Government is committed to build a citizen-centric, inclusive and information-driven welfare Society to make the public services available to all sections of the State in a transparent and efficient manner through e-Governance with use of Information and Communication Technology (ICT). In this direction, the Government has taken up extensive e-Governance projects and schemes in tune with the National e-Governance Plan (NeGP) as well as some State-specific initiatives.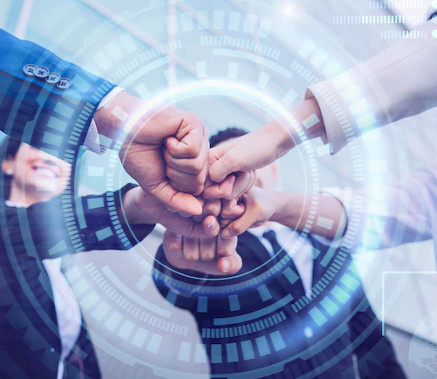 In addition to partnering State Government Departments, WTL has been following a "LOOK OUTWARD" policy and is doing a number of National Projects and Projects in various State Governments. Some of the National Projects executed successfully by WTL are NPR, SECC and PEC. Some of the States in which WTL is executing projects are Odisha, Jharkhand, Tripura, Meghalaya, Arunachal Pradesh and Delhi.